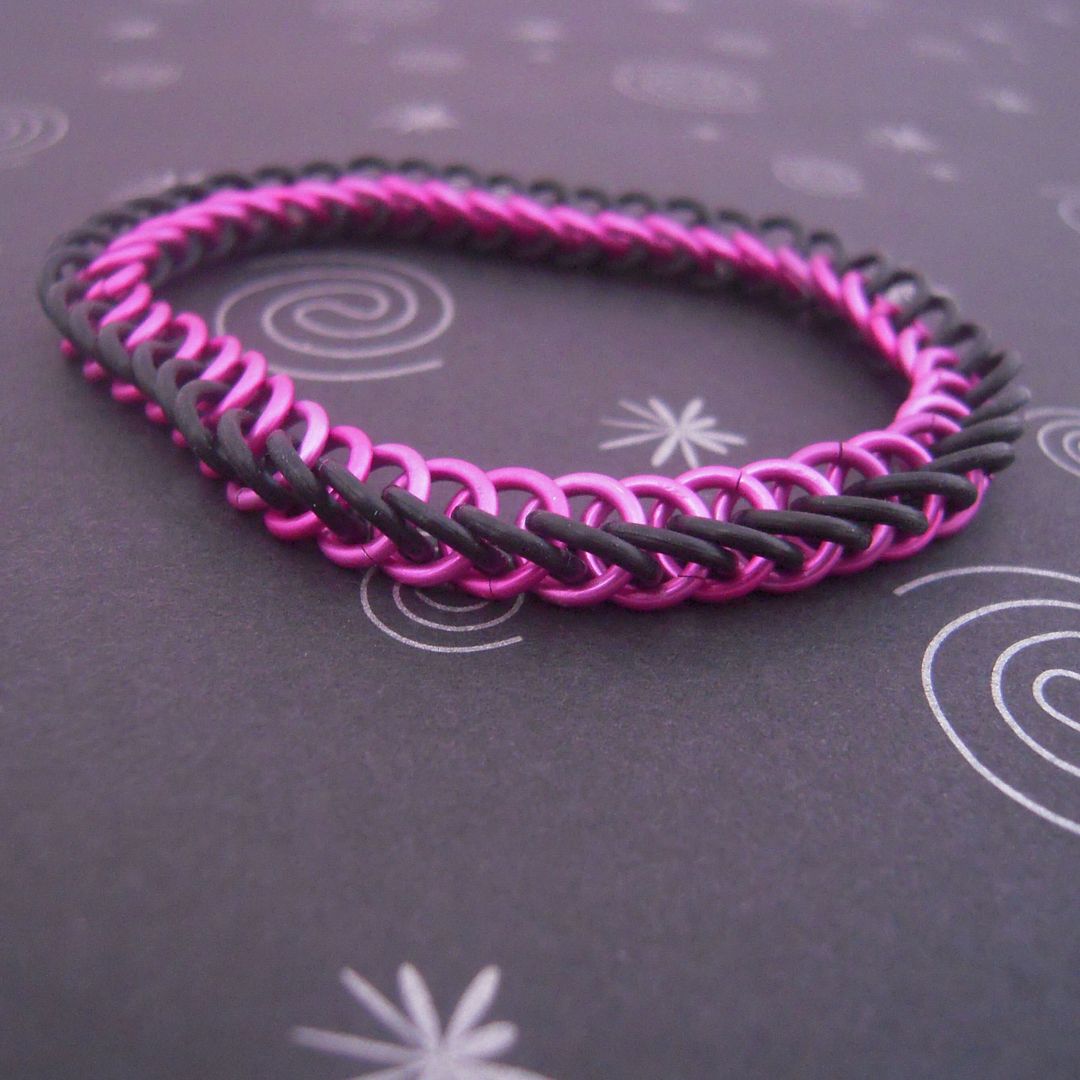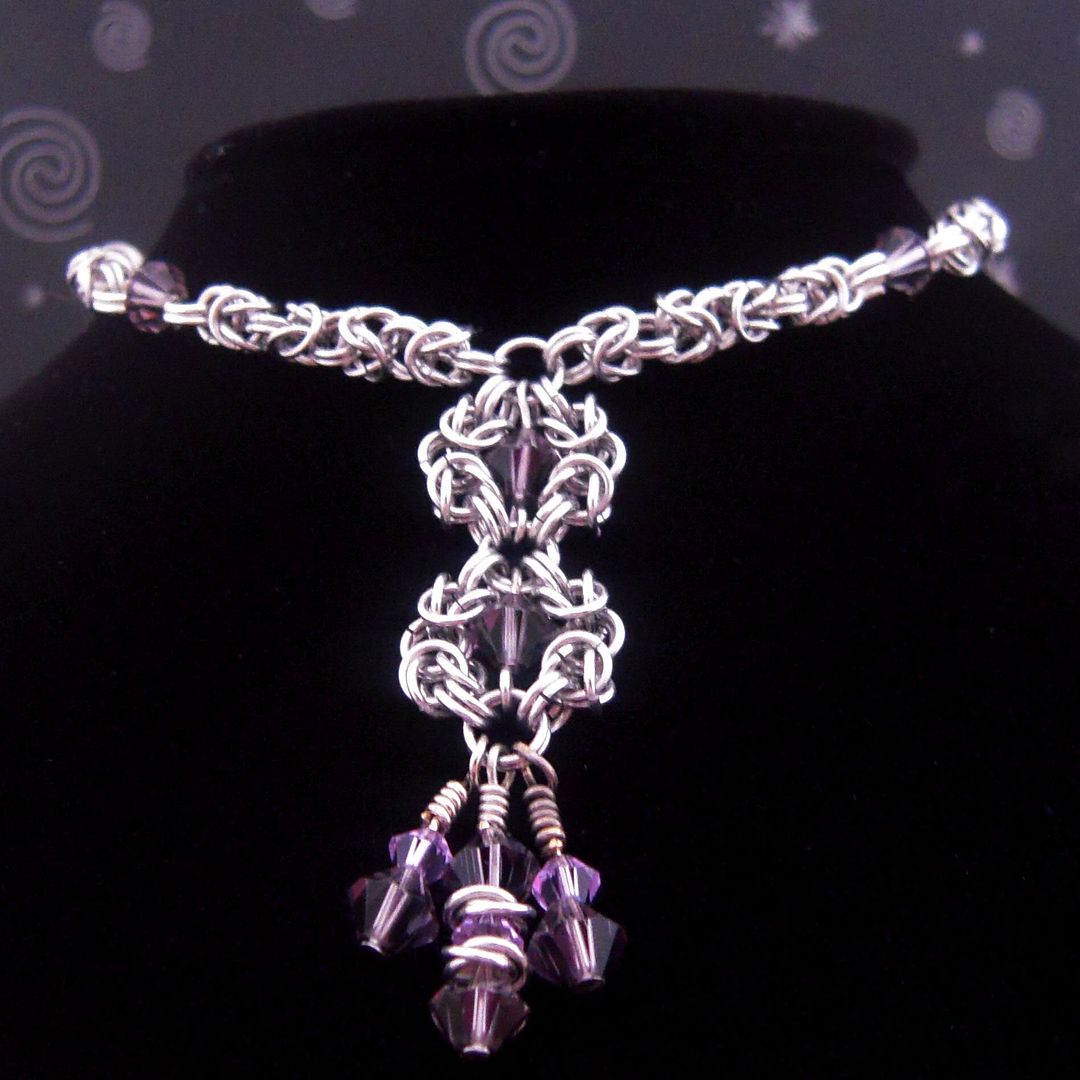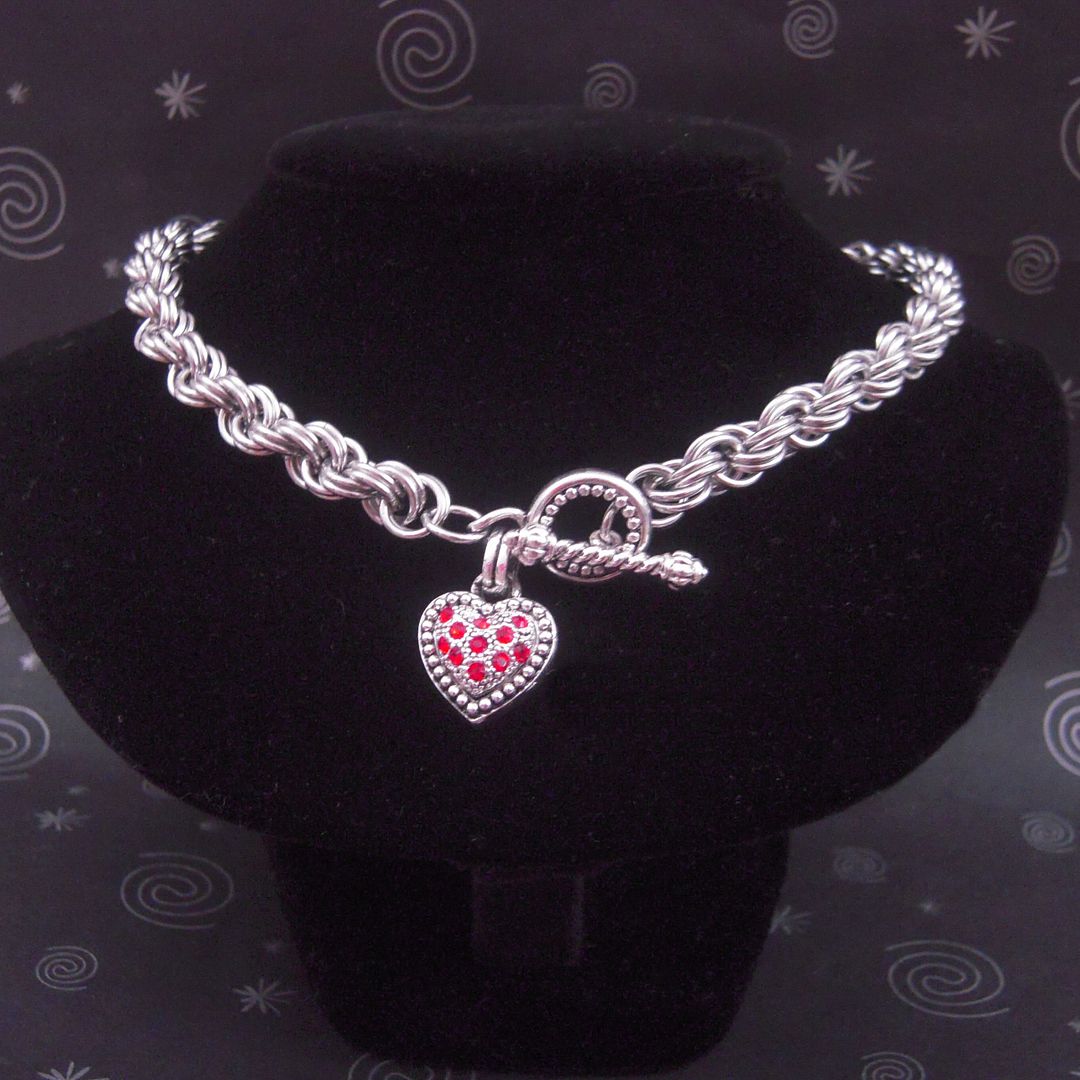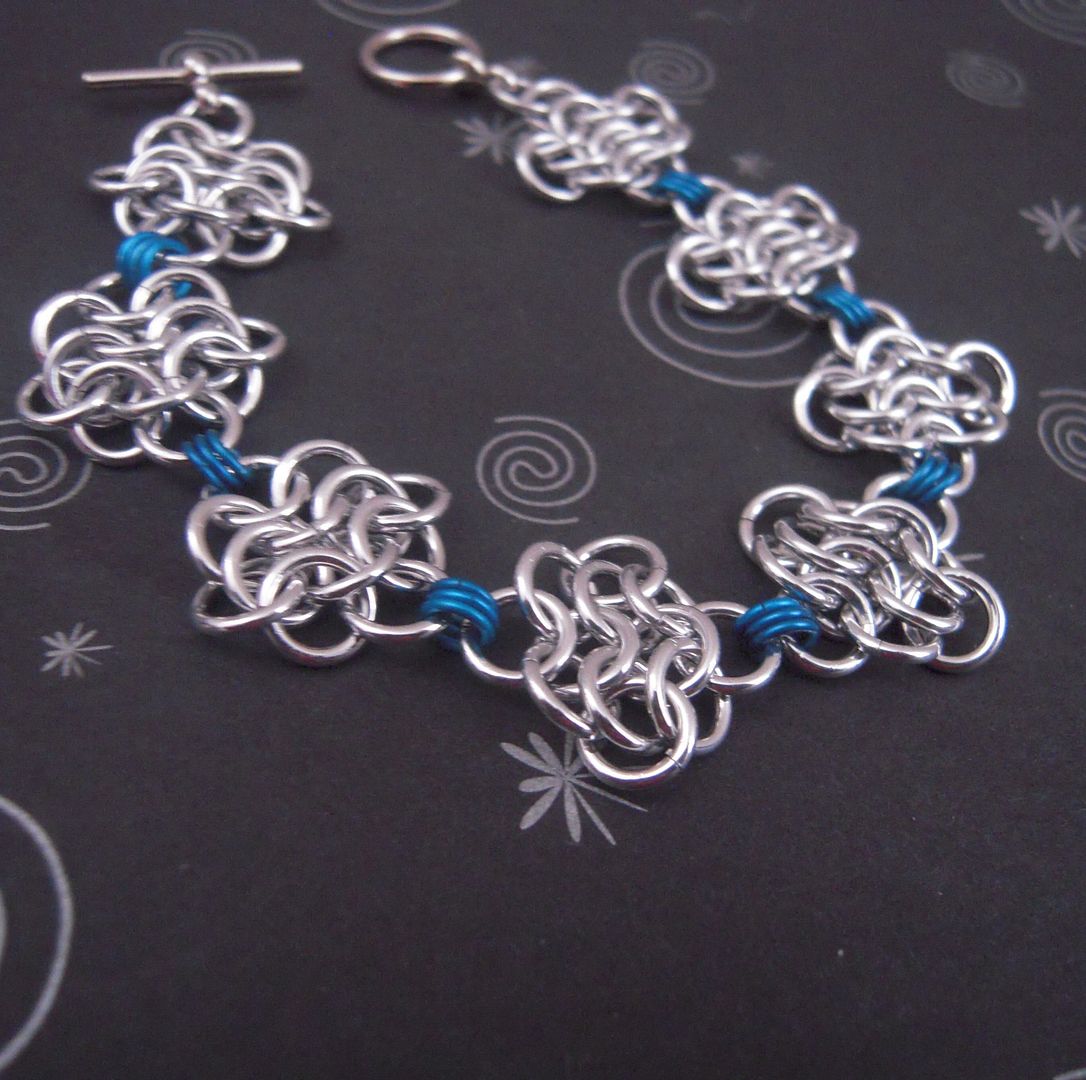 Here's some new stuff I've recently listed in my shop. Starting from top left and working my way around clockwise we have: Stretchy Half Persian Bracelet, Purple Crystal Romanov Necklace, Rosettes Bracelet and Double Spiral Necklace. The stretchy bracelet can be customized with twelve different colors of anodized aluminum.
I'm loving the double spiral necklace, I almost don't want to sell it. If the crystals in the heart were blue I'd never be able to part with it.
I also finished my elfweave bracelet with the lapis lazuli. I love how this one turned out. The bronze of the rings really brings out the gold streaks in the stone. It's just amazing.
I'm working on a lot of earrings right now. I made some polyhedrons and some tao 3. I'm going to do a few pendants and then some bracelets. I've got a pile of pictures to get ready to post and then in a few days I'll list some new items. For now I'm off to bed, right after I finish this next bracelet.
Monique